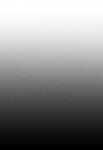 Love What You Do
With 30+ years in the restaurant business, we aim to achieve the same consistent service and food quality in each of our restaurants. This can not be done without the proper staff and management in place. With a culture of "promoting from within," there is no limit to the level of success team members can achieve at Harveys.
If you are interested in being a part of the Harveys team, please complete our online application.
×
Order Online
Remember to register and create an account for easy reordering with Harveys Online Ordering
Select a location to order online.