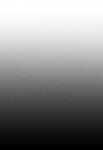 Celebrate With Us
No matter what type of banquet, party or celebration you are wanting, leave the planning to Harveys. We specialize in preparing the freshest, tastiest food to ensure your event is a success. We take the stress of coordinating an event away, so you can relax and focus on the true purpose of your get-together.
For more information regarding our banquet facilities, please contact the store
Columbus
(662) 327-1639
colharv@eatwithus.com
Starkville
(662) 323-1669
stkharv@eatwithus.com
×
Order Online
Remember to register and create an account for easy reordering with Harveys Online Ordering
Select a location to order online.